Dunhuang Youth Internship Program 2023
Organised by Youth Square and Home and Youth Affairs Bureau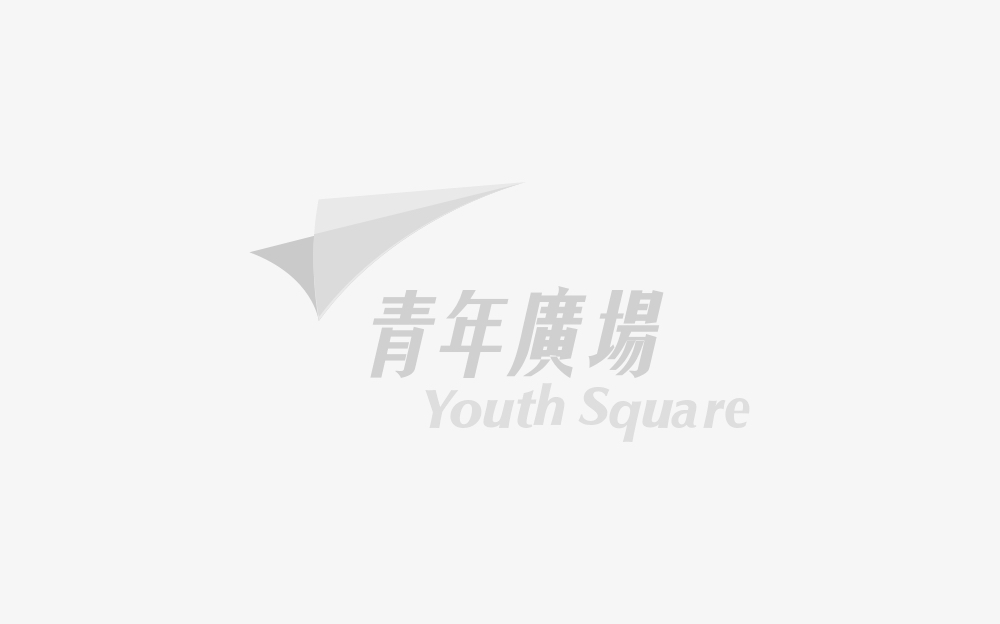 Date & Time
18 Jun - 29 Jul 2023
Dun Huang
Free
Golden opportunity to explore the culture in Dunhuang
Aiming for promoting the precious Dunhuang heritage, one of the most important World Cultural Heritage properties to local youth, Youth Square will organise a six-week "Dunhuang Youth Internship Programme 2023" again this year. Starting from now, the eligible youngsters are able to experience the charm of Dunhuang culture by applying the internship programme.
The programme is one of the projects under "Thematic Youth Internship Programmes to the Mainland", which is funded by Home and Youth Affairs Bureau and supported by Dunhuang Academy. It aims at recruiting 16 students from local tertiary institutions to participate the promotion of Dunhuang culture.
A six-week internship programme, students are able to explore Dunhuang through studying its humanities and geography, tour guide training at caves, project-based learning and on-the-job training. Students can also understand more about the conservation work, such as knowing the protection of caves, murals and environment explained by professional instructors. Before becoming a guide trainee, every student is needed to be instructed and trained from the professional tour guides in Dunhuang, finished the course and passed the exam. During the three-week on-the-job internship as a guide trainee, he/she will be responsible to offer guided service for tourists in caves and tell the story behind for promoting the Dunhuang culture. The valuable experience of working under such incredible world heritage is unforgettable and will become your lifetime memory with no doubt, come and join us!
Programme Details:
Recruitment Period: From now until April 19, 2023 (Participants are required to attend the selection and interview being held on 25-26 April 2023)
Internship Period: June 18 to July 29, 2023 (Six-week progrmme consists of three-week training and three-week internship)
Quota: 16
Target: Students aged 18-30, full time students in local universities or tertiary education institutes. Students from different professions and faculties are welcome, especially from the Department of Chinese, History, Art, Humanities and Social Sciences, Tourism and Hospitality, etc., A holder of Hong Kong permanent identity card, with strong passions and basic knowledge towards Dunhuang culture as well as ability to speak in Mandarin with good communication skills.
Selection and Interview:
Date: 25 or 26 April, 2023 (The exact date will be informed by e-mail)
Venue: Room 608, 6/F, Youth Square
Result Announcement: Mid-May 2023
Pre-Training Sharing Session:
Guest speakers from the Dunhuang Academy will be invited to provide a sharing session to successful participants, for helping them to have a certain understanding of Dunhuang culture and better prepare before the start of the internship programme.
Date: Early June 2023 (The exact date will be announced soon)
Remarks: Program content and courses may be subject to be changed depend on circumstances.
Fee and Deposits:
Fee: Round-trip air tickets, accommodation and exchange fee of each participant will be sponsored by the organizer. Other individual expenses are excluded.
Deposit: Successful participants are required to pay a deposit of HK$2,000. A full refund of the deposit will be made after the completion of the programme and fulfilling all the programme requirements.
Application Method:
The programme is one of the projects under "Thematic Youth Internship Programmes to the Mainland", interested parties please complete the online application form HERE, complete the form and submit the following information (item 2-5) via email at eventmarketing@youthsquare.hk for application.
Application Deadline: April 21, 2023 at 6:00 pm
Complete the application form.
A passport photo (in e-format).

Hong Kong Permanent Identity Card soft-copy.

A self-introduction, reasons for joining the internship programme and expectations of the programme. (Within 200-300 Chinese characters, punctuation inclusive and please submit in MS Word).
Submit a multimedia creation with the topic of "Promoting Dunhuang Culture" (Can be expressed in any multimedia format, such as web pages, animations, applets and short videos, etc.) together with a 200-300 word Chinese description.
*Applicants could submit their work with a download link (We Transfer/OneDrive, etc.).
Activity Report Submission and Sharing Session:
Participants are required to submit the report within 1 month after the completion of the internship program. The report includes:
A activity reflections (Within 200-300 Chinese characters, punctuation inclusive and please submit in MS Word).
30 or more trip photos with brief introductions. Each photo must be at least 1MB.
Promotion plan with the topic of "Promotion of Dunhuang Culture" to promote Dunhuang culture to Hong Kong youth.
Participants will also be invited to attend a post-sharing session to share what they have learned during the internship programme, and to use the knowledge and experience gained to prepare and participate in activities to promote Dunhuang culture.
Eligible Participants and Important Notes:
Students aged 18 and 30, who are full-time students of local tertiary institutions.
Participants must hold a valid Hong Kong Permanent Resident Identity Card and a valid Mainland Travel Permit for Hong Kong and Macau Residents.
Participants must complete the whole internship programme (six-week).
Participants must ensure that they are in good health to cope with local weather changes. Youth Square has the right to require participants to submit health certificates before departure if necessary.
Any application form and supplementary information submitted after the application deadline will not be processed. All submitted work and related information are non-modifiable and non-returnable.
Youth Square is granted the copyrights of all materials submitted, to use, reproduce and publish for educational and non-profit making purposes.
Participants should respect the decision of the judging panel and raise no objection to the judging panel's decision.
Youth Square reserves the right to alter the details of the internship programme. Should there be any disputes, Youth Square reserves the rights of final decision.
Event Moment:
Please visit here for Dunhuang Youth Internship Programme 2019 Programme highlight.
Enquiry:
Email: eventmarketing@youthsquare.hk
Tel: 3721 8888