Vision And Mission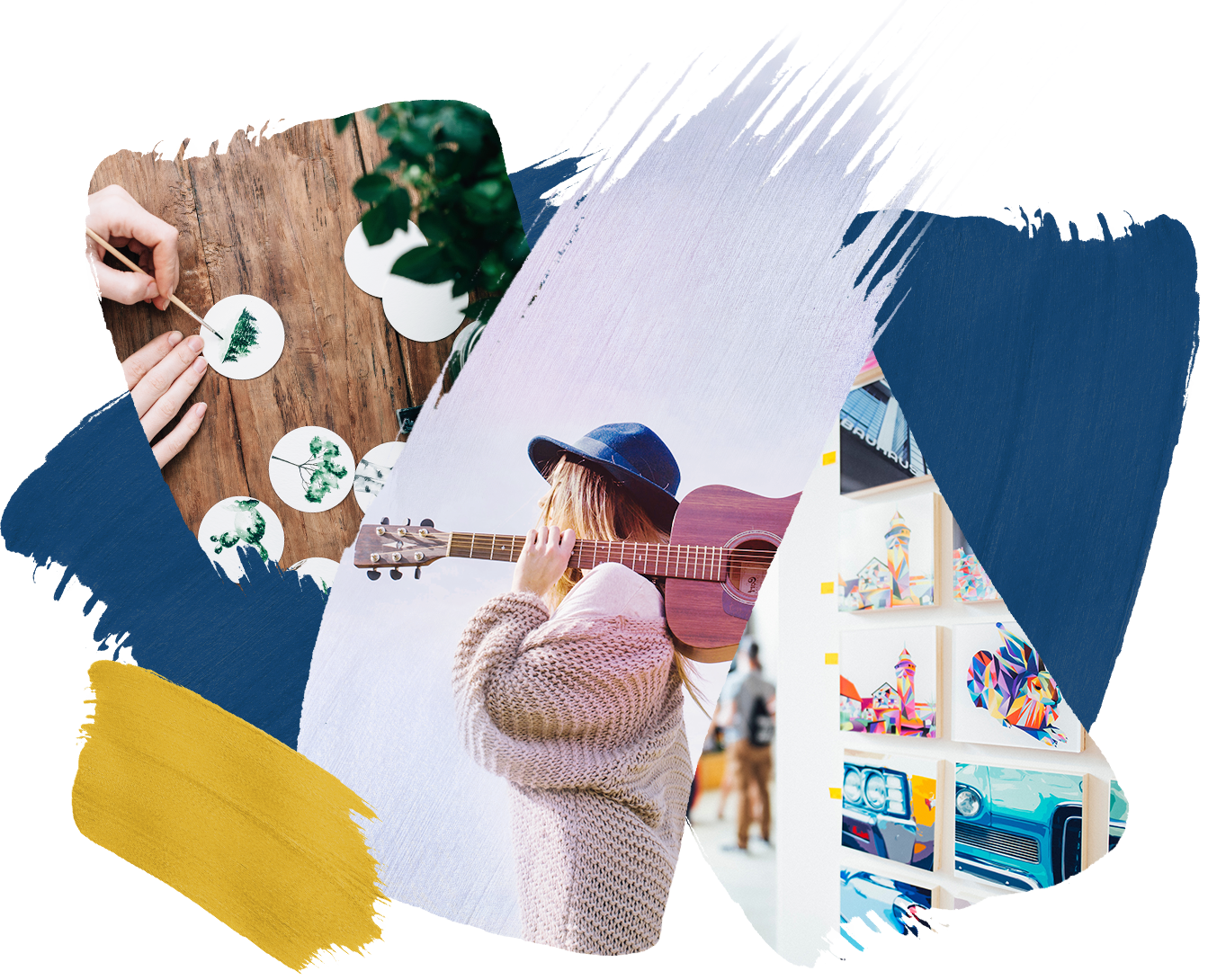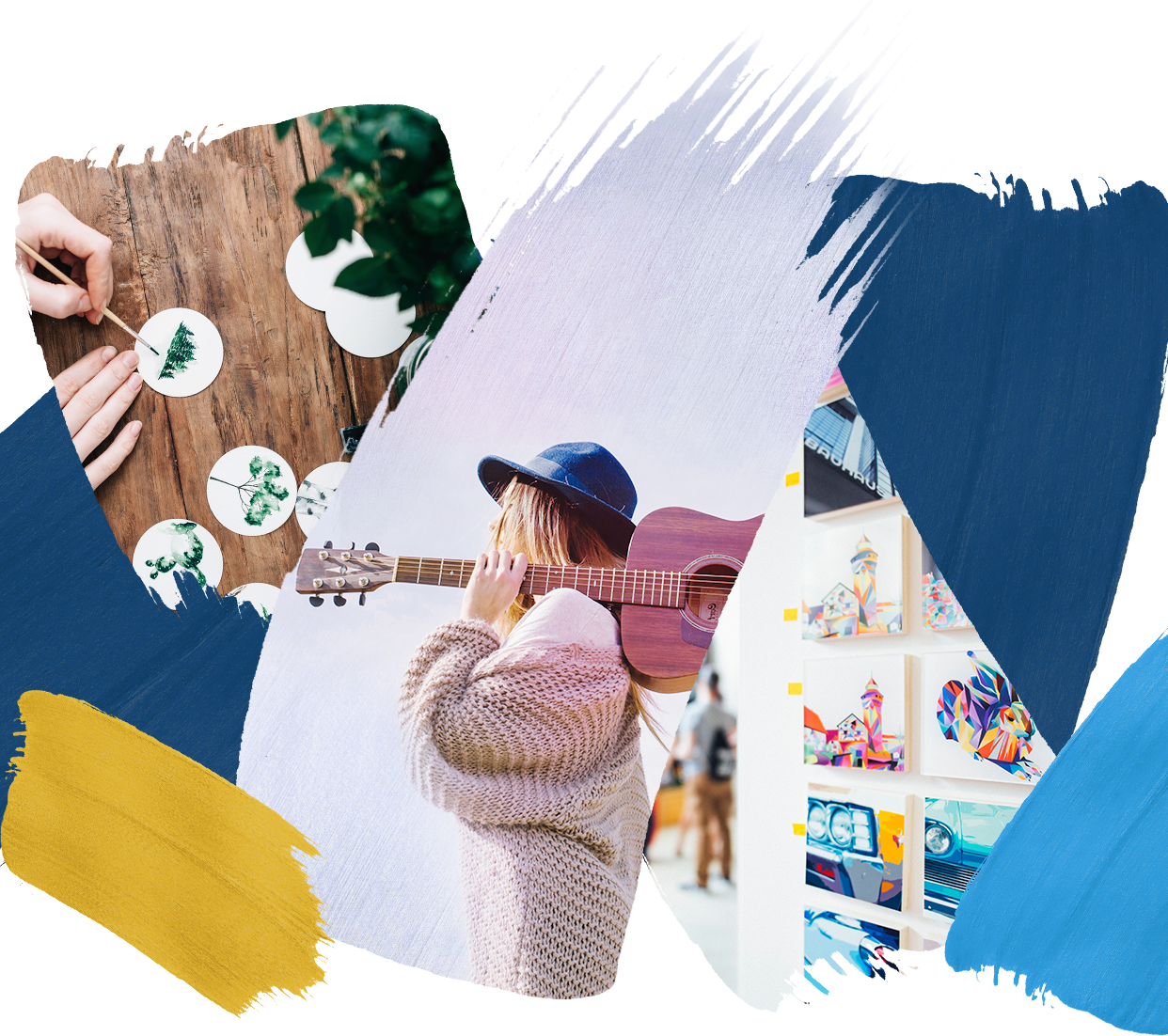 Vision
To become the focal point of Hong Kong's territory-wide youth development activities.
Mission
Youth Square provides a relaxed, reliable and safe environment that is full of fun and surprises for youth to explore every possibility of their potential.
Background
Youth Square is a project commissioned by the HKSAR Government's Home and Youth Affairs Bureau, and aims to realize the Bureau's vision and purpose in promoting social harmony and civic education. The project is managed and operated by New World Facilities Management Company Limited on a non-profit making basis.
Target to become the perfect venue for youth to fully develop their potential, Youth Square provides wide range of facilities including theatre, studio, multi-purpose area, hostel, retail shops and offices to facilitate youth development activities.
We Care for Youth
Youth Square has been conducting events under three major themes, including "Music & Dance", "Arts & Culture" and "Community Engagement". And we adopt the 6G model which serves as the guiding principles in our youth development initiatives. The 6G refers to Groom, Grow, Glow, Green, Global Vision and Give Back.
Design Concept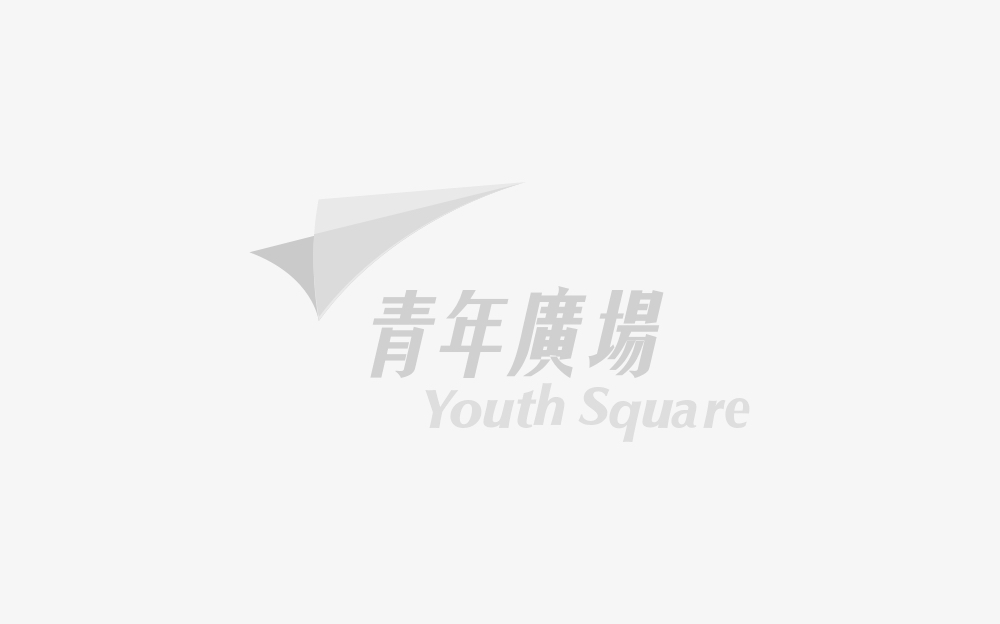 Design Concept
The groundbreaking architectural design of Youth Square comes from the winning entry of the Architectural Design Competition jointly organized by the HKSAR Government and the Hong Kong Institute of Architects. The innovative spatial design reflects the identity of a new generation and utilizes three major design concepts to exemplify youth's uninhibited character.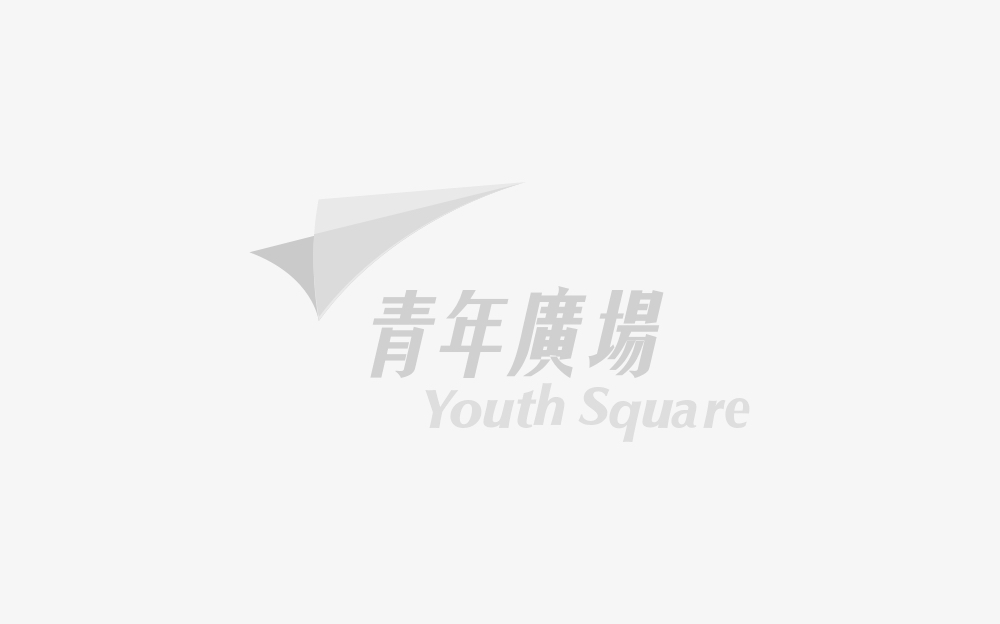 An Organic Approach
The innovative organic approach unifies different activity areas, and integrates seemingly unrelated activities to encourage youth's thirst for knowledge about their surroundings.
The Hallway-Open Space Approach
Hallways are generally a transversal space in ordinary buildings, but Youth Square's architect has successfully redefined them into wide and opened public spaces that facilitate youth's dialogues.
Facade
The fluid and translucent glass wall façade bridges the gap between indoor and outdoor spaces, and brings Youth Square's youth activity into the community. Exterior glass walls are finished with frosted raindrop and wave designs, adding an air of mystery to the surrounding landscape.
Location
At 238 Chai Wan Road, Chai Wan, Hong Kong, Youth Square is conveniently located next to the Chai Wan MTR Station. Airport Express bus and local buses to various parts of Hong Kong and Kowloon are in walking distance.
Chai Wan MTR station, Exit A or E, via footbridge
Bus routes :
A12, 8P, 8S, 8X,19, 81, 82, 81A,106, 106P, 118, 314, 606, 682, 694, 780
Overnight bus routes :
N8, N118
Minibus routes:
18M, 20, 20M, 44M, 47M, 61
Floor Map
Take a quick look at our facilities on each floor. (Please note floor maps are for reference only. They are not for precise measurement use.)
We also organise guided tours on request.
Apply a visit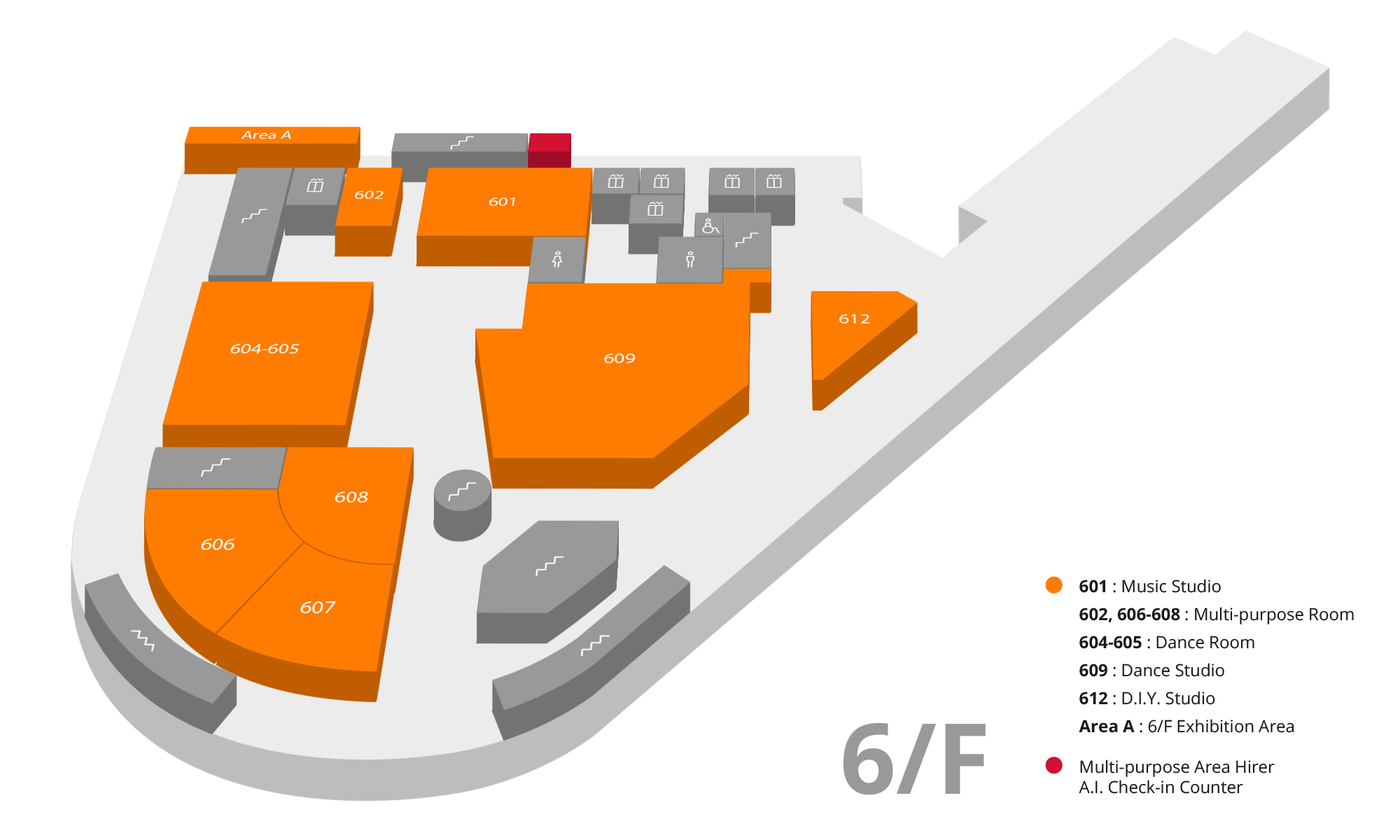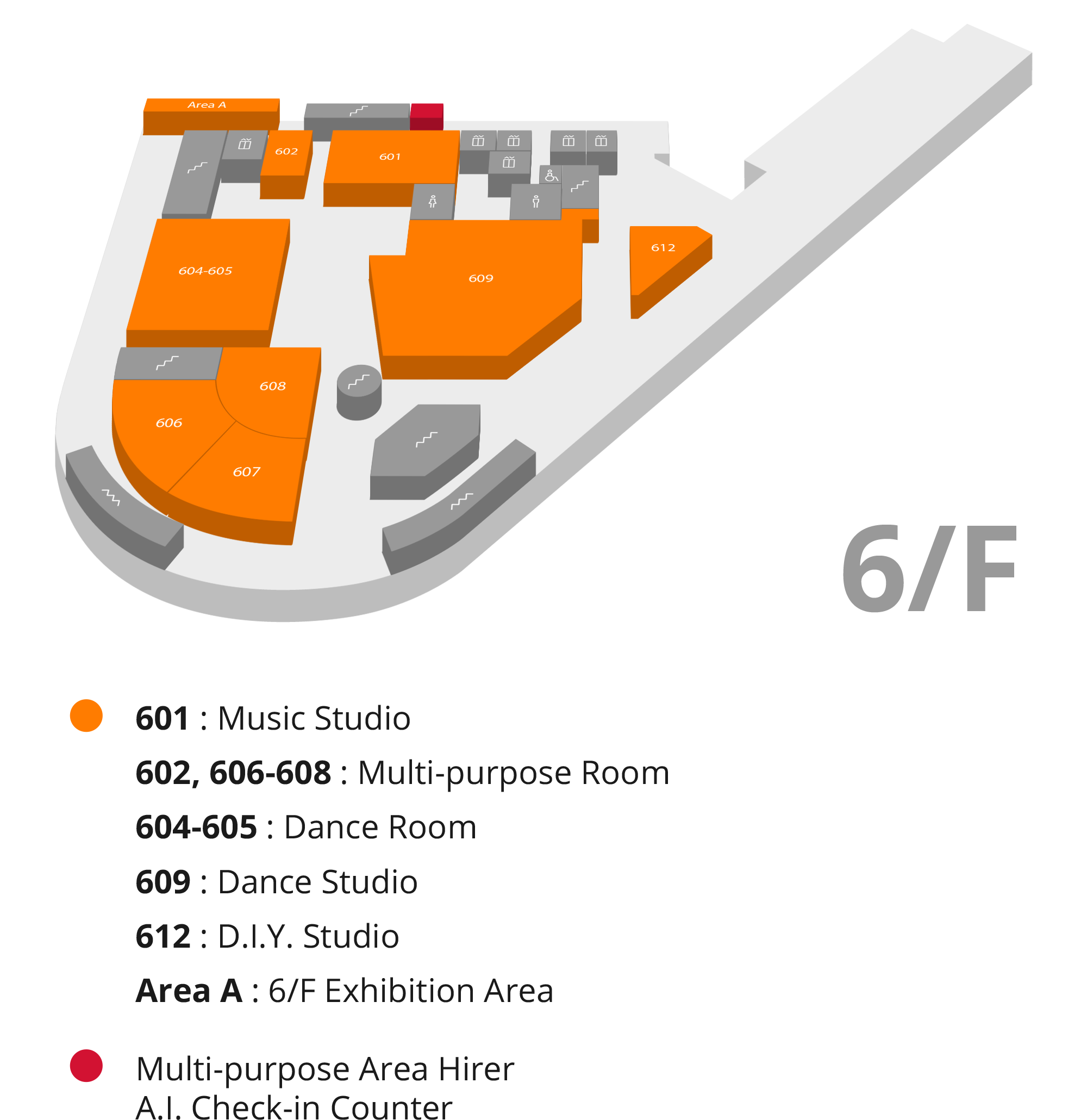 Walkabout 360°
Explore the hub and space with Walk about 360°. Just drag and go!!